About Us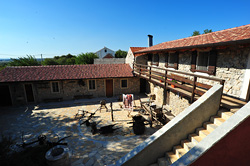 If you are thinking where you would like to spend your holidays, we're waiting for you in Nadin at the Odžaković family home, far away from the everyday hustle and bustle, the stress, in accordance with nature, the cultivated landscapes and a peaceful oasis.
The rural tourism Odžaković farmhouse is located in the village Nadin in Ravni Kotari. Nadin(Nedinium,Nedinum) is 24km east of the city of Zadar and 10km west of the town of Benkovac.
Rural tourism Odžaković farmhouse is surrounded by 360 acres of organic vineyards of renowned sorts of wine (Merlot, Syrah, Cabernrt, Sauvignon..), with various fields of crops, paths for walking and trekking - surrounded by farm animals, birds, rabbits and other animals which can be found there.
When entering the property you will be amazed by the beauty of the traditional stone architecture of the building, the staircase leading you to the heart of the house - a little museum of the Odžaković family, filled with interesting exhibits from 1835., and valuable traditional artifacts used long time ago by the people in this region.
The family inn of this farmhouse provides the taste that we remember from our grandmothers, it's a perfect way to present the traditional way of life in the heart of Ravni Kotari.
We fulfill the expectations of young and older people throughout the year with our well-known hospitality and a table full of delicious authentic traditional dishes.
From the press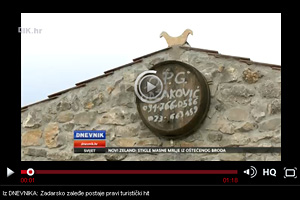 www.dnevnik.hr
Zadarsko zaleđe postaje pravi turistički hit Dnevnik.hr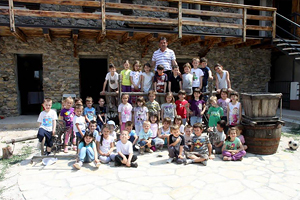 www.zadarskilist.hr
Očuvati ravnokotarsku baštinu i pokazati je svijetu Zadarski List
History of Odžaković family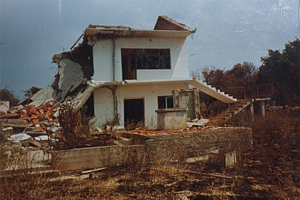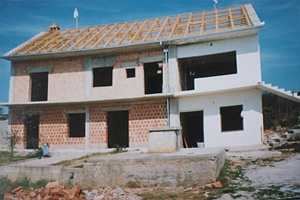 The idea of creating the rural tourism Odžaković farmhouse began after the war in which most of the region was destroyed. While most locals continued to practice agriculture and viticulture, the owners of the farmhouse Šime (Mime) and Marija (Seka) headed the other way. With will and courage and faith they decided together with their family to deal with rural tourism.. they were not wrong.. So now a small town in Zadar hinterland has become a favorite destination for hikers, tourists, nature lovers, and famous for its good glass of wine and authentic dishes.
Prizes and awards